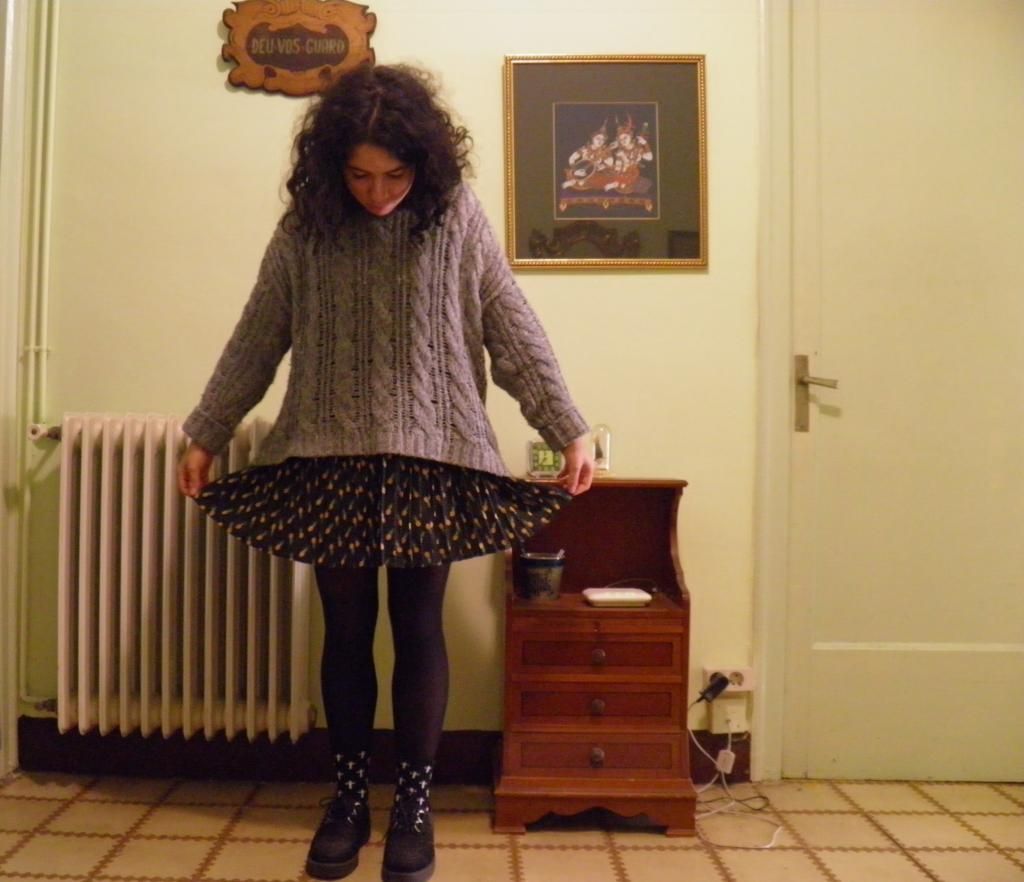 Jersey/sweater: Stradivarius
Falda/ Skirt: Stradivarius
Creepers: Tienda en Barcelona / from a shop of Barcelona
Calcetines/ Socks: Pull&Bear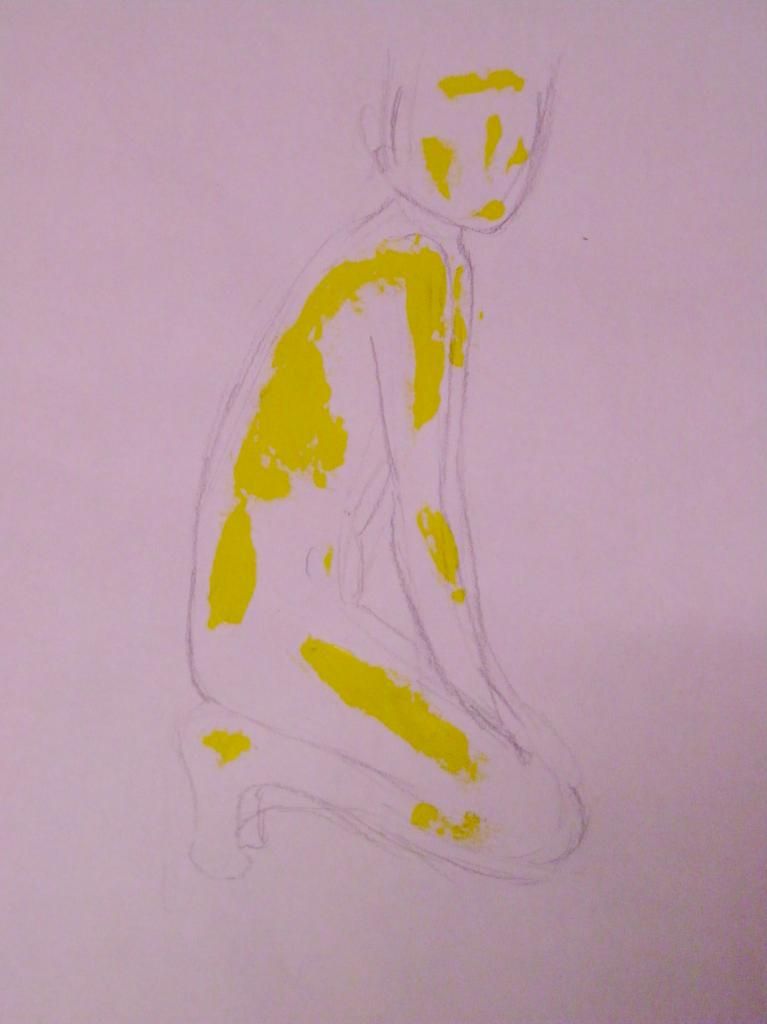 Pintado con espátula
Painted by artistic spatula.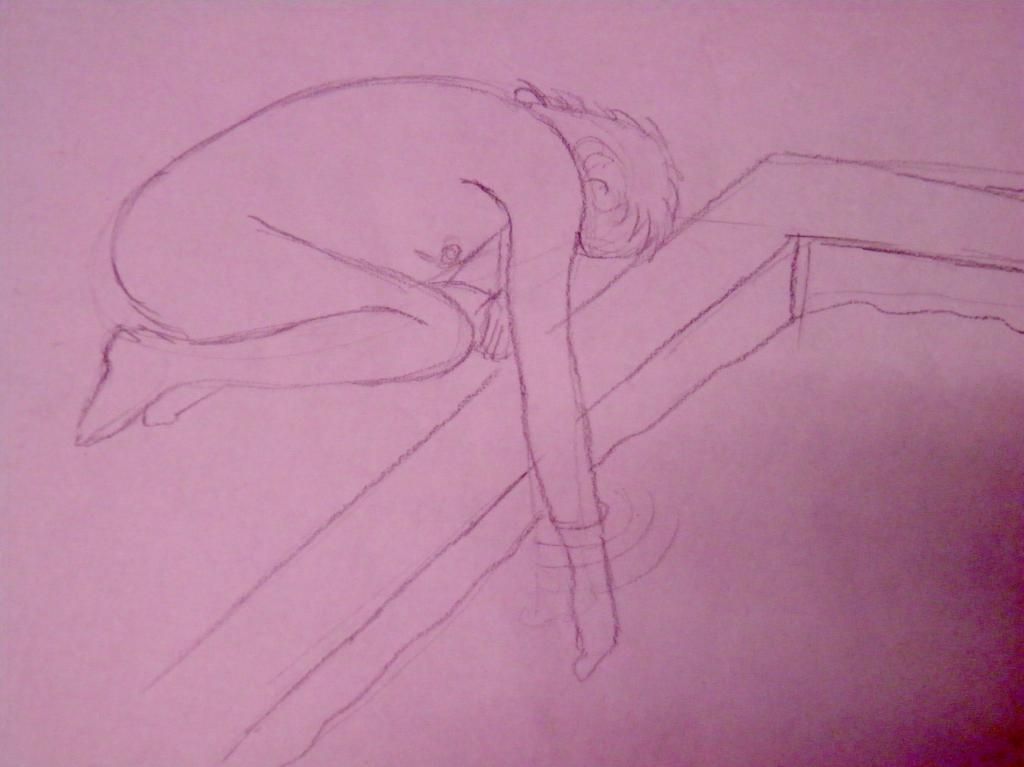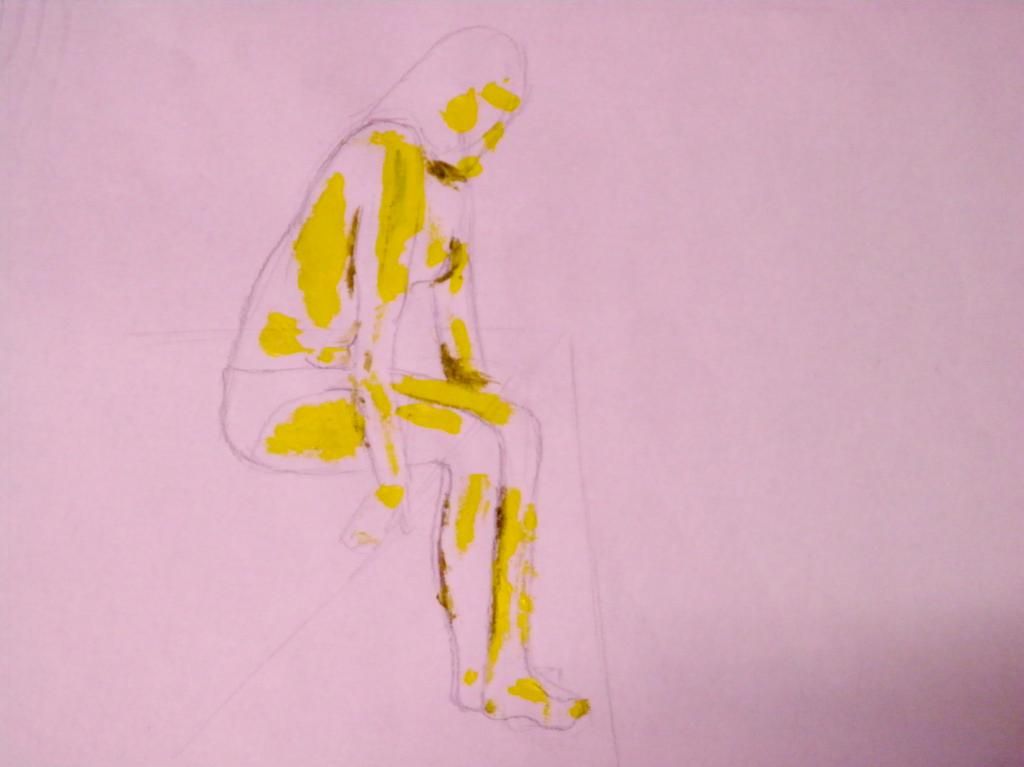 Pintado con espatula
Painted by artistic spatula.
Pose de 20 minutos.
20 minutes pose.
Pose de media hora
Pose de un minuto dibujada con la mano izquierda
A minute pose drawed using my left hand.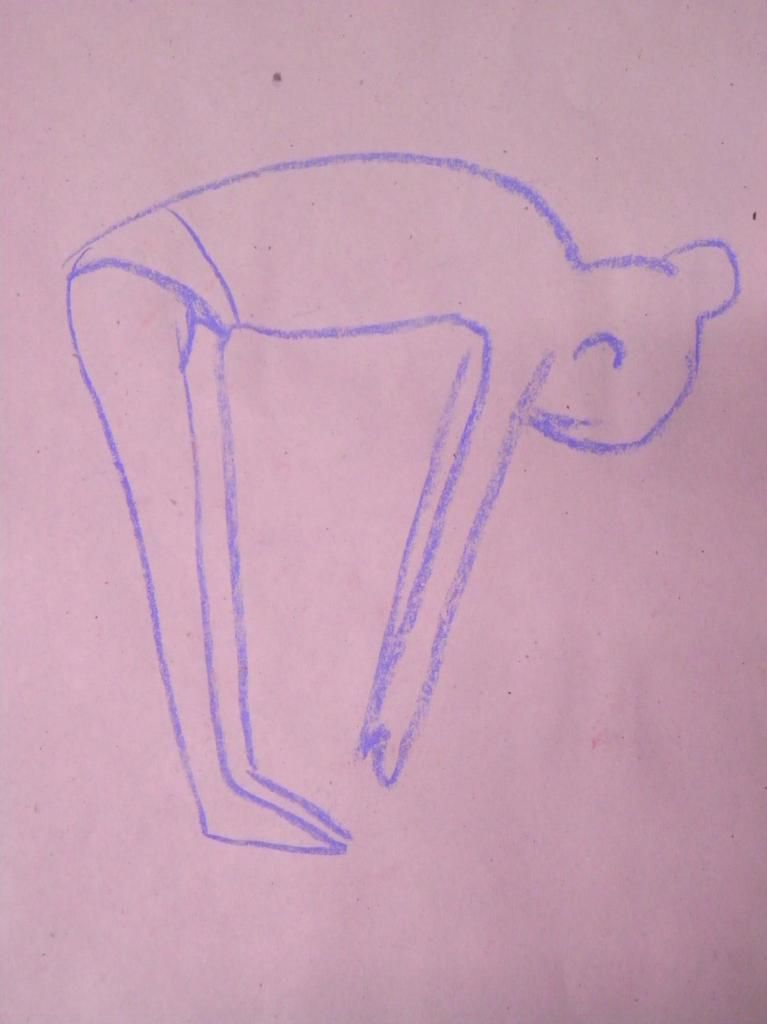 Pose de un minuto.
A minute pose.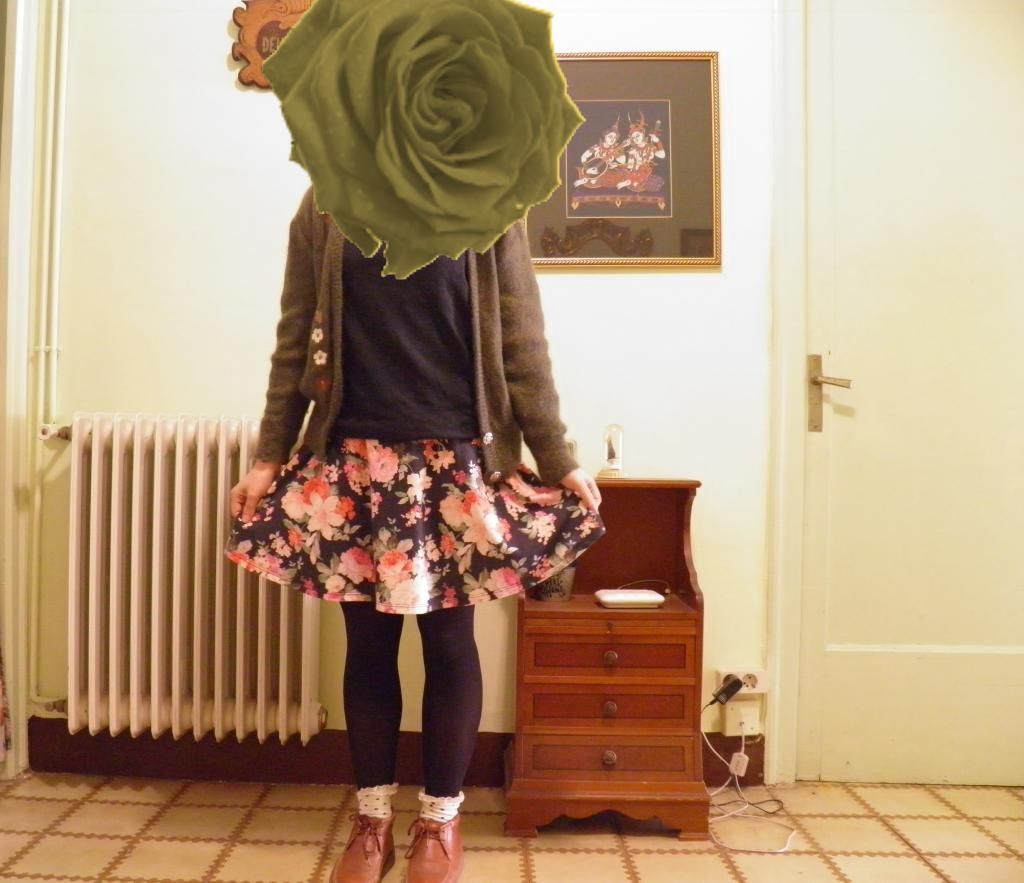 Chaquetilla/Cardigan: Segunda mano / second hand
Camiseta/ T-shirt: Pimkie
Falda / skirt: Stradivarius
Zapatos / Shoes: de mi madre / mother's
Calcetines/ Socks: Stradivarius
Frida con un amigo.
Frida with a friend.
Cuando no hay inspiración, no hay inspiración. Y esto siempre me impide trabajar. Ya sea hacer alguna obra decente (artisticamente hablando) o un escribir post.
Hoy os quiero mostrar varias cosas de las que he hecho ultimamente:
-Dos outfits de los que suelo llevar: faldas estampadas con calcetines estampados.
-Los dibujos hechos en las sesiones de modelo en clase de dibujo artistico. Obviamente, no os lo enseño todos, ya que tengo muchos que no me han gustado (es lo que tiene dibujar rápido) así que aqui os muestro los más curiosos: pintados con espátula, pintados con tiempo, hechos a lo rápido y mi favorito. Aprovecho que este año, en las sesiones de modelo, no nos obligan a usar la tecnica del carboncillo para experimentar con otros materiales y tecnicas. Creo que al no forzarme a usar determinado modo de trabajar me salen cosas más espontaneas y frescas, cosa que hace que me gusten más estas sesiones y los resultados.
-Una foto de mi gran perrita Frida junto a un amigo suyo, adorables
♥
Nada más que mostrar. Espero que para el proximo post este más inspirada...
---
When there's no inspiration, there's no inspiration. And it always doesn't allow me to work . It doesn't matter if it prevents me to paint or to write a post.
Today I want to show you a few thinks I been doing lately:
-Two outfits that I normally wear: printed skirts with printed socks.
-Drawings made at the model sesions in artistical drawing class. Obviosly, I'm not showing everything, just the ones I think are worth to show (because most of them are drawed quickly) I like the fact that this year the teachers don't obligate me to use charcoal to do the drawings, they allow us to use whatever we want to do the drawings, and I'm very thankful, because I think I do better drawings because I don't feel limitated to use just a technique.
-A picture of my dog, Frida, with her friend, they are adorable

♥
Nothing more to show. Hope that in the next post I'll be more inspired...